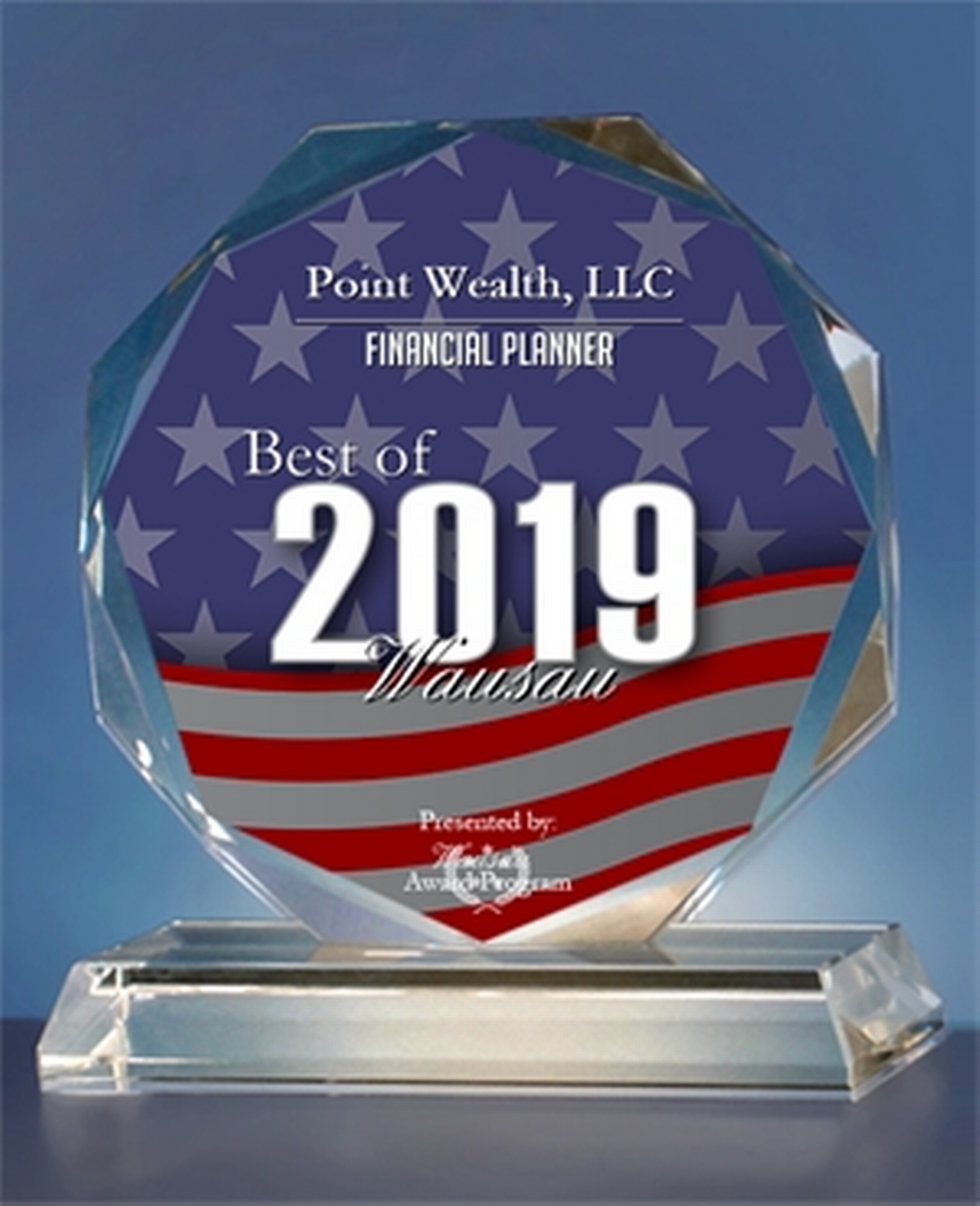 We are proud to announce that Point Wealth has received the 2019 Best of Wausau Award in the Financial Planner category! Our mission is to serve Wausau residents with top-notch financial planning services and unparalleled client service, so we are honored to be recognized for our contributions to this incredible city!
The Wausau Award Program is an annual awards program honoring the achievements and accomplishments of local businesses throughout the Wausau area. Recognition is given to those companies that have shown the ability to use their best practices and implemented programs to generate competitive advantages and long-term value, making Wausau a great place to live, work, and play.
We are so thankful to be recognized for the work we do! To find out more about how we work and how we can help you, schedule a call and meet me virtually!
What is the Wausau Award Program?
Each year, in and around the Wausau area, the Wausau Award Program chooses only the best local businesses. We focus on companies that have demonstrated their ability to use various marketing methods to grow their business in spite of difficult economic times. The companies chosen exemplify the best of small businesses; often leading through customer service and community involvement.
For most companies, this recognition is a result of your dedication and efforts as well as the work of others in your organization that has helped build your business. Your team is now a part of an exclusive group of small businesses that have achieved this selection.
The Best of Wausau Award Program does not charge membership dues and as an award recipient, there is no membership requirement. We simply ask each award recipient to pay for the cost of their awards. More information about this award can be found at this link: https://wausau.cityranking-notification-2019.net/AboutUsUb.aspx?