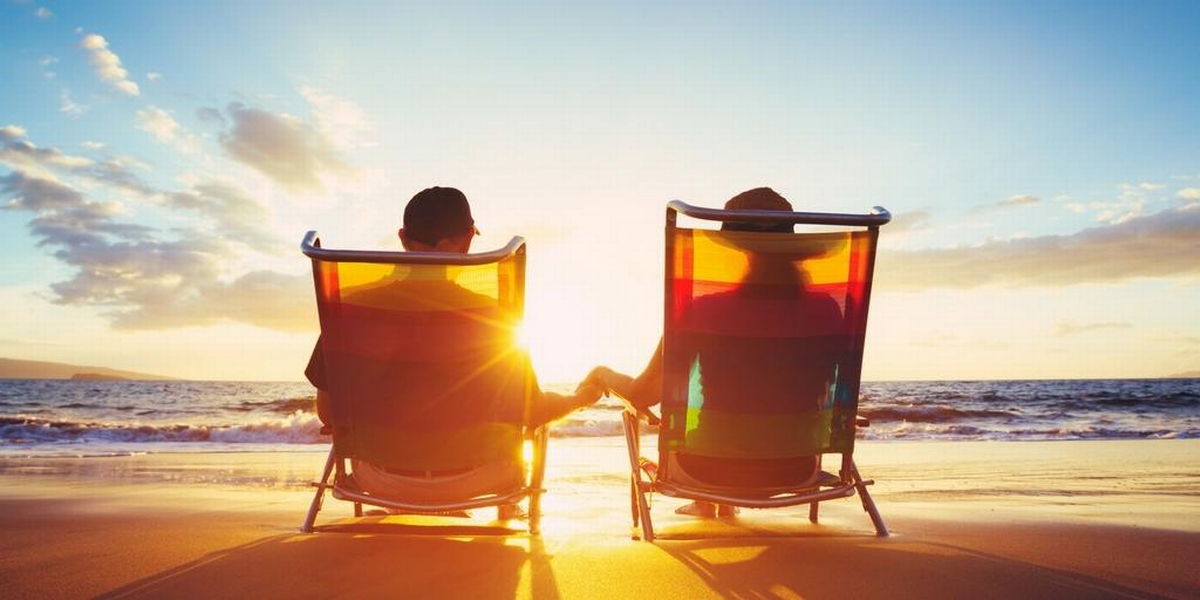 There are so many factors that can affect your retirement. The markets play a significant role in how much your money grows. Presidential policies and reforms can put a dent in your well-laid plans. Expected or unexpected personal life changes can impact your time horizon and cause you to reevaluate your priorities. But regardless of who occupies the Oval Office or how the markets respond to political events or natural disasters, these factors shouldn't derail your retirement. If you're working with the right financial professional, you can make retirement great again and look ahead to your golden years with excitement, not dread.
My Pledge To You
As your financial professional, I am committed to doing everything I can to help you achieve your goals. As such, I pledge to do the following 10 things within the first 100 days after we meet:
1. Discuss Your Strategy
We will take an in-depth look at your current retirement strategy and your target retirement date, making sure they are still relevant to your circumstances and you are on track to meet your goals.
2. Analyze Your Insurance Policies
Insurance is a critical piece of managing risk. We will look at your current policies to make sure they are performing as expected and you won't run into any trouble in the future.
3. Evaluate Your Current Insurance Needs
Along with making sure your current policies are meeting your needs, we will also analyze your life circumstances to determine how much and what type of insurance you need.
4. Talk About Risk
Do you know your risk tolerance level? If the market were to tank tomorrow, how much could you stand to lose? We use our experience and sophisticated software to help find your risk sweet spot, a level where you can still pursue your financial goals but with less fear or worry of losing your hard-earned money.
5. Brainstorm Income Streams
The retirement landscape has changed in the past few decades. We can no longer rely on a company pension to be enough to carry us through our entire retirement like previous generations. We will look at your options and find out how best to develop your different streams of income, such as Social Security, IRAs, and 401(k)s.
6. Figure Out How To Make Your Money Last
With the increase in life expectancy, your retirement savings need to last longer than ever. Unfortunately, only 27% of pre-retirees believe they'll be financially prepared for a retirement lasting 10 years,[1] let alone 20 or 30. Our knowledge and experience can help us partner together to stretch your money further and plan so that your savings can last as long as you do.
7. Deal With Rising Healthcare Costs
According to the Employee Benefits Research Institute, the average couple at age 65 will require anywhere from $151,000 to $255,000 just to cover their healthcare costs in retirement.[2] You don't want to leave this aspect of retirement to chance. We can help you choose the right Medicare options, develop contingency funds, and make sure your nest egg can withstand ever-increasing health expenses.
8. Create A Social Security Claiming Strategy
The Social Security Administration provides you with 567 ways to claim Social Security benefits[3] and the Social Security Handbook has 2,728 separate rules governing your benefits.[4] As you can see, there is no one-size-fits-all claiming strategy for Social Security. There are several factors that play a role in the number of benefits you receive and the ideal date for you to start claiming those benefits, including your health status, life expectancy, need for income, whether or not you plan to continue working, and how concerned you are about running out of money. We can help you make sure you receive every penny that's rightfully yours.
9. Minimize Your Taxes
Taxes are a necessary evil, but that doesn't mean you can't minimize how much of your money is given to Uncle Sam. We will discuss your current tax situation and ways that can help reduce or defer taxes to make your money last even longer.
10. Cover Estate Planning Legalities
Have you thought about what will happen to your money when you pass? It's overwhelming to think about this topic and also cross your T's and dot your I's when it comes to all the legal documents you need. We can walk you through this process and determine what you need, whether it be a will or a trust, or something else entirely.
Using our comprehensive, personalized process, I will work to help you pursue your retirement goals and exceed your expectations. This is my pledge to you. If you are ready to make your retirement great, schedule a call and meet me virtually!
---