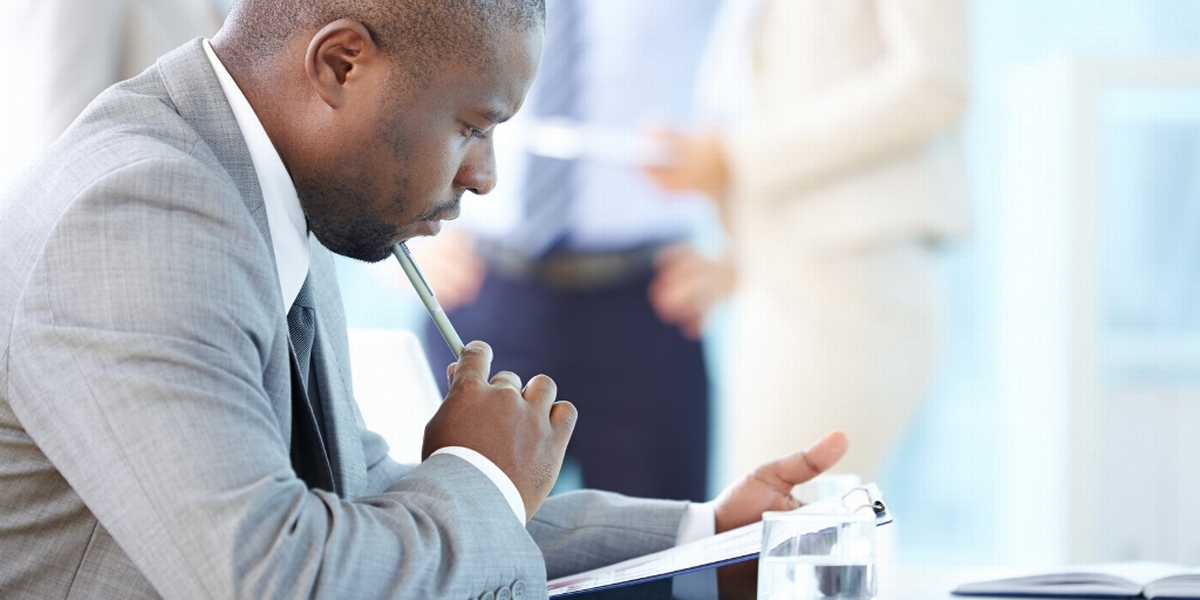 If you work for a large company, you likely have the opportunity to take advantage of employee stock options (ESOs). ESOs are becoming so popular that over the past 30 years, the number of people holding stock options has increased about ninefold.[1] It's nice to be a recipient of stock options, but their value to you will depend greatly on what you do with them. So whether you're given stock or stock options as part of your compensation or have the opportunity to buy company stock, it's important to understand the potential risks.
Making The Most Of Your Stock
Several companies in the Wausau Wisconsin area offer company stock or stock options, so if you work at UPS, 3M, Wisconsin Public Service, Wausau Window and Wall, or United Health, you may have this asset in your investment arsenal. Sometimes these options are such a great benefit that they are a no-brainer to act upon and invest in. Other companies might provide their 401(k) employer match through company stock. Regardless of how or when you get your stock, its true value lies in how it fits in with your overall financial plan.
Too Much Of A Good Thing?
We've all heard the phrase "too much of a good thing." Like sweet desserts, investing in your company can sometimes be too much a good thing. Consider this: as an employee you are already investing in your company. You believe in its success and security, which is why you work there. You might also contribute to your company 401(k) plan, which is another investment in your company. But if most of the stock you own is in the company, you could be putting all your eggs in one basket. If the company went under or suffered a major setback, you could lose your income, your benefits, and your portfolio could take a major dip.
Unfortunately, this situation happens often. Employees and business owners who own company stock can have a hard time selling. Even when those stock prices hit all-time highs, they still struggle with the idea of selling them and diversifying their portfolio.
Here's a real-life example. A recently-retired client worked at UPS for 35 years. When I first met him, he owned more stock options in his 401(k) than other investments. Over the years, the stock had grown exponentially. While that rate of growth sounds like a good thing, this client had a hard time letting go, which creates a potential problem.
Throughout his long career with UPS, this man was rewarded well. He also had direct access to company information, which incentivized him to do well for the company. In his tenure there, the company had been successful, and as a result, he decided that he would never sell the stock. He had become so emotionally attached to the company that selling the stock felt like betraying a family member.
Achieving Balance
What if his stock was in Bear Stearns, Lehman Brothers, Enron, Blockbuster, or one of the many other companies that have gone under? My client could lose half of his savings overnight because he has too much of one stock and is not properly diversified. Loyalty to a company is fine, but is it worth ruining your financial future over?
When it comes to investing, there are a few golden rules I recommend my clients follow, and one of those is to diversify. Ultimately, aim to allocate about a 10% share of your portfolio to company stock. Rebalancing is also a key factor in keeping your portfolio safe. It's not enough to create proper diversification and just walk away. You need to regularly analyze your portfolio to ensure that it lines up with your risk level and that you haven't become too reliant on any one asset category. This is a precautionary practice to limit the loss in a worst-case scenario situation.
Ready To Diversify?
Many companies offer something called "in-service distributions," where employees can opt-out of their plans and diversify their portfolios. It might sound strange for a business to encourage their employees to sell company stock, but companies do not want the responsibility of their employees' retirement success on their shoulders.
There are pros and cons to owning stock in your company, and there's no one right answer for everyone. While you can reap the benefits of buying company stock, it's important to understand how they work and how they fit in your financial plan.
You don't have to be an expert at investing, you just have to know who to ask. If you have questions about your portfolio, company stock options, or whether an in-service distribution will work for you, schedule a call and meet me virtually for a no-strings-attached appointment.
---
[1] https://www.nceo.org/articles/employee-stock-options-factsheet