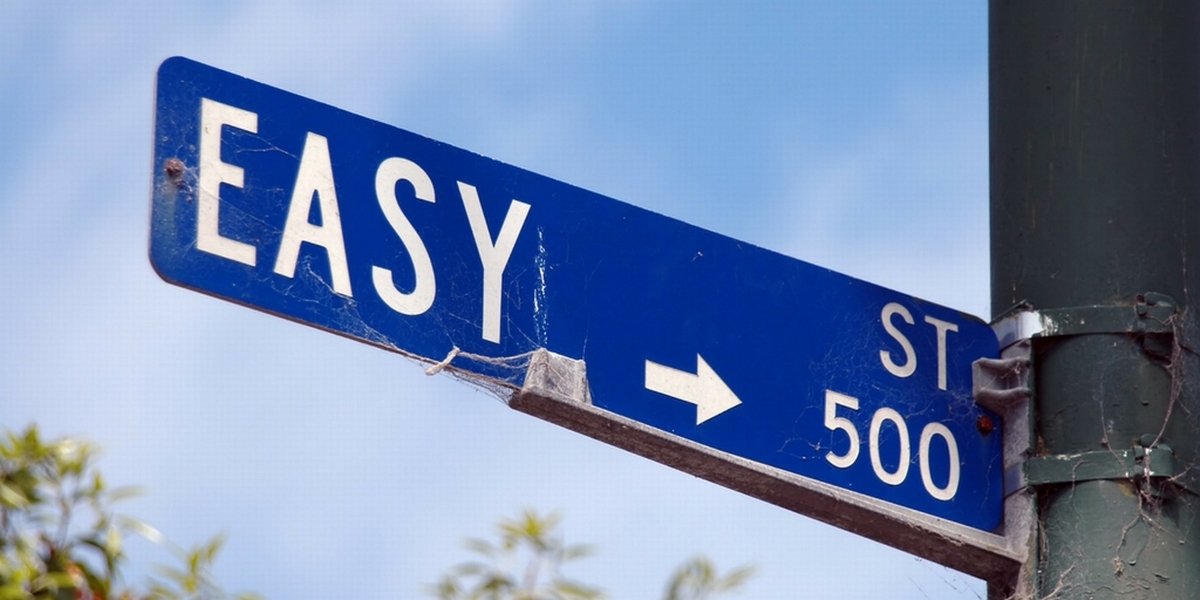 Don't you wish life had an easy button? I can tell you that if there's an easy button for your finances, I don't know about it! In a recent interview, I explained how in my years as a financial advisor, one of the most common scenarios I encounter is a call from a prospective client shopping for the best product around. They are usually inquiring about something they saw in an ad or a product they think should be available in the financial marketplace, such as an unrealistic rate of return or the best income-producing asset.
What they don't realize is that if their dream products, or "financial magic bullet," existed, everyone else would be using it too and no one would need a financial advisor. So if we can't snap our fingers and make our financial dreams come true, is there anything we can do instead?
Reset Expectations
With financial planning, there are several ways to meet your goals and objectives using a wide variety of strategies. It may not be as easy as you like, but a well thought out plan can still get you from A to B. The most important factor is to have realistic expectations about your situation. I know this is a gross exaggeration, but I can't turn $100 into a retirement income as if it were $10 million. The sad truth is that many people think this is what advisors are for.
The Value Of An Advisor
That being said, financial advisors offer incredible value for your finances. They help you analyze your financial situation and give you objective guidance, which can lead to increased confidence and peace of mind. They walk with you through your individual circumstances and make sure your money is working for you. Here's what else you can expect from an unbiased financial advisor who is working in your best interest:
Listening, Questioning, Answering
In my role as an advisor, I do three things with excellence: ask questions, listen, and provide answers. I ask the right questions to get to the heart of the issue and truly understand my clients. I don't just assume I know what they want or need or push my own opinions on them.
Second, I truly listen to their answers. This may not seem like rocket science, but many advisors get paid commissions to sell products and are trained very well in their sales role. This gets in the way of listening. I know this from personal experience. I got my start in the financial field with a large insurance company who expected me to sell their policies. I found myself stuck between a rock and hard place because I wanted to do the right thing for the client, but I also needed to feed my family. The end result was that I made a job change so I could treat my clients right.
Finally, I provide answers not based on what will get me the most money, but on the wealth of knowledge that I have accumulated over the years. I use the financial tools and research that is at my disposal to offer recommendations, all tailored to each client. These recommendations and ideas are the fruit of seeing many scenarios play out over my working career and learning what does or doesn't work.
Strategy Wins
Throughout my career, in the plethora of financial plans I have seen, I have not found the one magic product or solution that is the answer to all of our problems. Instead, I've discovered that working together with my clients, acting as their advocate, we can create a customized, comprehensive strategy that will help them reach their goals. Is your financial plan working for you in this way, or are you still hoping for the magic bullet to multiply your money? It's always worth it to take a second look and review your plan, even if you think you have everything worked out. If you would like to see what a personalized plan could do for you, schedule a call and meet with me virtually.