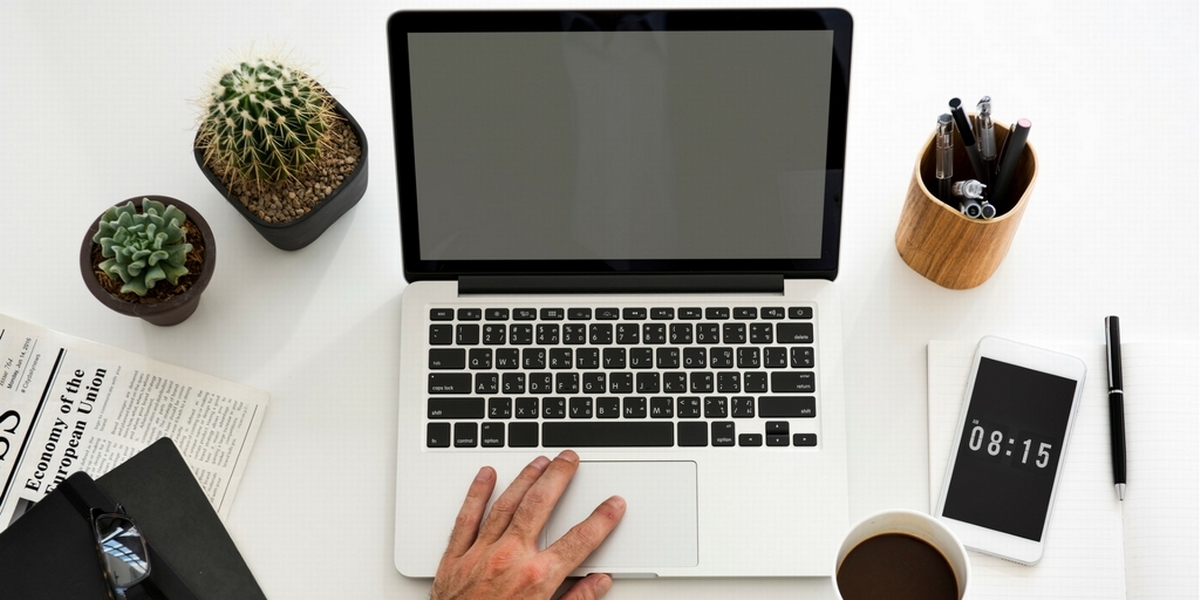 Welcome to the ever-evolving world of finance! Technology is and has been improving the world for a long time and it is finally catching on in the financial sector. We have now entered a new era where we can delegate certain tasks that used to take up our precious time and energy. This is something to celebrate since we all know that time is money.
How Far We've Come
If we look at the history of the markets we get an idea of how technology is improving the world of finance. Originally, stocks were traded by calling someone directly on the floor at the stock exchange. Your contact was then responsible for getting the bid and asking price and placing the transaction for you. Once the transaction was completed, you would receive a physical paper stock certificate from the company you purchased, followed by paper reports once a month, quarter, or year.
Today, you can sign up for an electronic account at your favorite financial institution, link your bank account via routing and bank account numbers and receive only electronic statements. You can place all your trades online without having to talk to anyone. As technology has improved, so has the timeliness of trades and costs to buy and sell on the markets. Companies have done away with sending physical stock certificates and everything is now stored digitally.
Take Advantage Of Technology
The ease with which you can open accounts online has both positive and negative aspects. The upside is that it can be more environmentally friendly. However, it also can create more confusion since there is less of a paper trail to follow.
Here's an example. You're married and it's your job to handle all the finances because your spouse has little or no interest. You decide to go green and have all your financial documents delivered electronically. Unfortunately, you suddenly pass away. Does your spouse or heirs know where to go, who to talk to, or what financial institutions to deal with? Possibly. But even if they did know what financial institutions to look for, do they have the proper usernames and passwords to gain access? Did you keep a log of pertinent information somewhere? More importantly, do your loved ones know where it is? Take a look at three tips that will help you take advantage of financial technology while still keeping your money safe.
1. Use A Password Manager
What if there was a place where you could save all your electronic passwords virtually? I'm not talking about your web browser, but about safe, encrypted software that will store your information for free or at a small price. There are multiple options out there, but if you work with a financial professional, this should be an added service.
2. Consolidate Your Accounts
If you're like most people, you probably have multiple accounts to manage, from insurance to investments to your mortgage. Account aggregation software lets you see all of your accounts in one place without actually having to move the accounts between custodians or carriers. Users can connect the financial institutions that hold their various accounts to one website and keep track of all of their accounts in an efficient way. You can sign up for this software on your own, but most financial professionals offer account aggregation and a secure client portal as part of their services.
3. Choose Institutions Wisely
It's important to work with well-known financial institutions. Many times, but not always, these financial institutions integrate well with other technology. For example, when tax time comes around, the electronic version of your 1099 can be directly downloaded into the Turbo Tax program or emailed to your CPA or accountant. Smaller companies do not always offer the cutting-edge financial technology needed to help you streamline your finances.
Work With An Experienced Professional
Both technology and finances can be confusing. Put the two together, and things can get even muddier. Working with a financial professional who has experience and knowledge in both areas can help you take advantage of all that financial technology has to offer while keeping your finances safe and on track. As someone who is dedicated to looking out for my client's best interests, I offer complimentary account organization and password management software as part of my services. If you want to partner with someone who can help you reach your financial potential, or if you have questions about how technology can make your financial life easier, schedule a call and meet with me virtually.